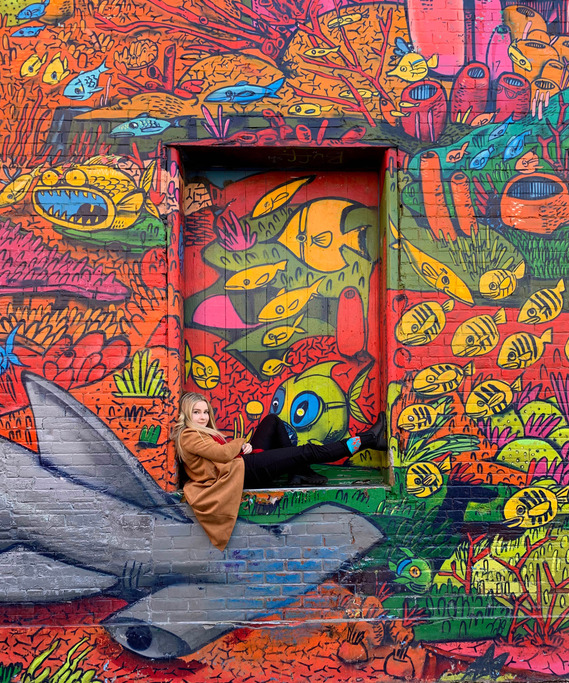 Hello
My name is Jaclyn McConnell and I'm an Art Director living in Ottawa and virtually working in Toronto.
One thing about me is that I care about the details. I accredit it to my Fine Art background and inner perfectionist. To prove this I have hidden three smiley faces throughout my book. If your up for the challenge, comb away. Shoot me an email upon your success or if you need a tip.
The second thing about me is that I'm a chameleon. I love to constantly evolve and try new tactics as well as visual tools. I'm always up for a challenge.
The Cliff Notes:
Education:
2021 BULLETPROOF, The One Club Mentorship Program, Design, NYC, NY
2019 – 2021 Miami Ad School Toronto, Art Direction, Diploma Program, Toronto ON
2014 – 2018 Queen's University, Major Honours, Bachelor of Fine Art, Minor Film & Media, Kingston ON
Work:
2022 Rethink, Art Director, Toronto, ON
2021 lg2, Agency Lab, Interning Art Director, Toronto, ON
2021 No Fixed Address, Agency Lab, Interning Art Director, Toronto, ON
2021 FCB/SIX, Agency Lab, Interning Art Director, Toronto, ON
2020 Rethink, Agency Lab, Interning Art Director, Toronto, ON
2016-18 Graphic Designer, Studio Q, Kingston, ON
2015-16 Assistant Photographer, South March Studios, Ottawa, ON
Awards:
2021 SIA Summit International Awards - Bronze - Student Campaign Entry - Melanoma Manicure
2021 Miami Ad School Toronto - Live Client Winner - Flight Paths - The Greater/Hope Air
2021 Miami Ad School Toronto - Top Dog - Spring Quarter
2021 Communication Arts - Winner - Digital Advertising - Wait for Heinz
2021 Communication Arts - Winner - Annual 62 - Melanoma Manicure
2021 Communication Arts - Shortlisted - Drive from Home
2021 Young One's Silver Pencil Winner - Drive from Home
2021 ADCC Awards Student Competition Gold Winner - Melanoma Manicure
2021 ADCC Awards Student Competition Bronze Winner - Drive from Home
2021 One Show - Billboard/Transit Single - Shortlist - Wait For Heinz
2021 BK Clio Student Innovation - Shortlisted - Gril Power
2020 Young One's Silver Pencil Winner - Skatefulness
2020 Young Glory Student Finalist Round 6 – Space Jam Invasion
2019 Miami Ad School Toronto - Live Client Winner - Untapped - Molson
2019 Miami Ad School Toronto Entrance Scholarship
Press:
2022 Strategy Magazine - Rethink Opens 2022 with Creative Growth
2021 Strategy Magazine - ADCC Winners Coverage
2021 The Message - ADCC Winners Coverage
2021 Just Getting Started - Podcast Guest
2021 Narcity - Wait for Heinz - Copywriting
2021 AdAge - Wait for Heinz - Copywriting
2021 Ads of Brands - One Show Global Creative Rankings - Designer
2021 Shoot Online - One Show Global Creative Rankings - Designer
2021 AdAge - Heinz Draw Ketchup - Designer
2021 Muse by Clio – Heinz Draw Ketchup – Designer
2020 Strategy Magazine – Young Ones Winners Coverage
2020 The Message – Young Ones Winners Coverage
2020 CTV News Ottawa – Photo of the Day – November